Vocal Artists of Iowa
Vocal Artists of Iowa is a semi-professional choir based out of the Cedar Rapids/Iowa City Area. Its membership draws primarily upon community members as well as music professionals and music educators in the region. VAoI is a project based group and typically will perform 5-6 concerts per year, with dates being chosen by the availability of its constituency. Vocal Artists of Iowa was recently honored by being given a feature performance at the Iowa Choral Director's Association Choral Showcase where it had the opportunity to perform among other distinguished choirs at the Concert Hall in the University of Iowa Voxmax Music.
VAoI is primarily housed at St. Stephen's Lutheran Church ELCA in Cedar Rapids, Iowa but is available for hire in any location. Please feel free to check out our recordings as well as our repertoire list from our past concerts. Follow us on Facebook as well as Soundcloud to hear the latest recordings as well as to keep up to date with our upcoming concerts!
A cum laude graduate of the University of Northern Iowa, A.J. Plummer received his Bachelor of Arts degree in Choral Music Education. While at UNI, A.J. performed in a number of choral and opera ensembles, enjoying such roles as Tamino from Mozart's Magic Flute and six semesters in the UNI Chamber Singers and Concert Chorale. A.J. also received two Honorable Mention awards for his performances at the National Association of Teachers of Singing Competition and received second place in UNI's Presser Undergraduate Scholarship Performance Competition. A.J. has performed as a member of choral ensembles at state, regional, and national American Choral Director's Association conferences and was selected in 2008 to sing in the National ACDA Undergraduate Honor Choir under the direction of Swedish conductor, Gary Graden. More recently, A.J. has performed locally in a number of public and private venues, including several performances with Orchestra Iowa and Chorale Midwest. A.J. currently serves as a development director for Cornell College in Mount Vernon, IA and also maintains a private studio where he gives lessons in applied voice, piano, and guitar.
Amy Kotsonis is Assistant Professor of Choral Ensembles and Music Education at the University of Northern Iowa, where she conducts UNI Singers and the Women's Chorus. She also teaches courses in conducting and music education at UNI, and is the Artistic Director of the Metropolitan Chorale in the Cedar Valley. She has previously served as Assistant Conductor, Director of Workshops, and Satellite School Teacher for the Young People's Chorus of New York City.
An active clinician, Dr. Kotsonis has directed choral workshops and conducted festivals throughout Florida, the Midwest, New England, and New York City. She is an active member of state and national organizations and regularly presents at state, national and international conferences. Dr. Kotsonis has served as Artistic Director of Soho Voce and Assistant Conductor of the Soharmoniums in New York City, has previously taught in public schools in New York City and Boston, and serves as conductor and instructor at the Summer Youth Music School at the University of New Hampshire. She is also an active church musician, having served in a variety of churches in Maine, New Hampshire and Florida.
Dr. Kotsonis completed a Doctor of Philosophy in Music Education and Choral Conducting at Florida State University, a Master of Arts in Choral Conducting and Music History at the University of New Hampshire, and a Bachelor of Science in Music Education at New York University.
Bradley Wilson is a bass originally from Urbandale, Iowa. He is currently the choir director at Center Point-Urbana High School. At CPU, he directs the Concert Choir, Treble Choir, Summit Street Singers, Chorazz Jazz Choir, and To Be Announced Jazz Choir. Before teaching at CPU, Bradley was the Choir Director at BCLUW Middle School and High School for four years.
Bradley earned his Bachelor of Arts in Music and Bachelor of Science in Civil Engineering at Iowa State University. He then earned his Masters of Music Education at the University of Kansas. Bradley has been a member of many ensembles, including the Grammy Award-winning Kansas City Chorale, Kantorei of Kansas City, the Lyric Opera of Kansas City, Chorale Midwest, and Des Moines Choral Society.
Brandon Caswell is currently a geoscience graduate student at the University of Iowa. He enjoys spending time with his wife and son, birdwatching, and doing nature photography.
Caleb Haselhuhn is the instrumental music teacher at Anamosa High School, where he directs the concert band, jazz bands, and the Blue Raider Marching Band in addition to teaching private lessons, music theory, and music appreciation. Before coming to Anamosa in 2016, Haselhuhn earned the Bachelor of Arts in Music degree (Magna Cum Laude) with emphasis in instrumental and vocal music and the Master of Arts in Music Education degree from Truman State University in Kirksville, MO. At TSU, Haselhuhn was a member of Cantoria, Truman Opera Theatre, and various choral chamber ensembles. Haselhuhn has had extensive vocal study, with his primary teachers being Dr. Phyllis Robertson, Edward Corpus, Dr. Anne Petrie, and Dr. Scott Piper. Haselhuhn currently sings in Vocal Artists of Iowa, Chorale Midwest, and the CMW Chamber Singers, along with maintaining a private voice studio. Outside of music, Caleb enjoys spending time with his family, friends, and one-year-old charcoal lab, Toby.
Carol A. Tralau served for twenty-three years in public/private education and for thirteen years in music ministry. During her tenure as a high school director, she taught vocal music and biology and coached basketball and softball teams. Her choirs performed on one national and three regional ACDA convention programs and served as the choir for the undergraduate conducting competition at one national convention. She guest conducted various honor choirs in the Midwest, including an Iowa Opus Honor Choir, a Minnesota all-state choir, a North Central division ACDA women's honor choir, and the South Dakota All-State Honor Choir. She also served for two years as an interim Director of Choral Activities at the University of Northern Iowa. In music ministry, she served as the conductor of adult SATB choirs, a youth choir (7th-12th grade), an adult men's ensemble, and various special ensembles for service needs. In 2015, she was the recipient of the Robert M. McCowen Award, a memorial award from the Iowa Choral Directors Association, Inc. for outstanding contributions to choral music in Iowa.

She still enjoys preparing quartets for all-state auditions and serves as an all-state clinician for several Iowa schools. She also maintains a voice studio of approximately twenty-five students and serves as a sectional conductor for the Iowa All-State Festival.
Chris Haas is an active performer and educator in the Iowa City area. A native of Nauvoo, Illinois, Chris joined the Omaha Symphony Orchestra as Section Trumpet in 2018, and frequently performs with symphony orchestras throughout Illinois and Iowa, including the Quad City Symphony Orchestra, Orchestra Iowa, Peoria Symphony Orchestra, and Skokie Valley Symphony. In addition to performing, Chris was also the primary trumpet teacher at Lake Forest College from 2017 to 2019. He received his Bachelor of Music from Western Illinois University in 2013, and completed his Masters of Music from Northwestern University in 2015. As a student at Western Illinois University, he placed second at the International Trumpet Guild Orchestral Excerpts competition, performed as a national finalist in the Music Teachers National Association Young Artists Brass competition, and was a semifinalist in the National Trumpet Competition Undergraduate Solo Division. His primary teachers were Dr. Bruce Briney and Robert Sullivan.
Collette C McClellen is the vocal music director at Mid-Prairie High School in Wellman, IA. She directs Ladies' Lyrica, Mixed Choir, and Madrigal Choir. She is also the music leader for St. Joseph's Catholic Church in Wellman. Along with these responsibilities, McClellen also serves as the Southeast Representative for the Iowa Choral Directors Association.At home, Collette enjoys spending time with her husband Matthew, and children Colin, Logan, Fiona, and Adric, along with Snowball the cat and a dozen roaming chickens. She is very excited to be a part of this group and hopes you enjoy the concert!
Academic History: BM in Vocal Performance and Education from the University of Iowa, Masters of Education from Graceland University
David Haas is the Founder and Artistic Director of "Vocal Artists of Iowa," Director of Choral Activities at West High School in Iowa City and Director of Music at St. Stephen's Lutheran Church in Cedar Rapids, Iowa. At West High, Mr. Haas directs Bass Choir, Treble Choir, West Singers, The Goodtime Company Show Choir and Iowa City West Chorale.
Prior to his time in Iowa City, Haas held church choir and public school teaching positions in Iowa, South Dakota and Florida. Haas holds a B.A. in Vocal Performance from Luther College in Decorah, Iowa and a M.M. in Choral Conducting from The Florida State University in Tallahassee, Florida.
A 36-year educator, Dr. Debrah Fordice enjoys being "back in the classroom" teaching elementary music in Iowa City. The previous 14 years she taught music and education courses in higher education (Clarke University, Luther College), directed a graduate education program (Clarke), and chaired an education department (Luther). Prior to this she was a Midwest School Designer for Expeditionary Learning, teacher of elementary, middle, and high school vocal music, and a general elementary teacher of grades 2, 4, and 6. Deb also directed church education programs, choirs, and handbell ensembles.
Deb earned a BA from Luther College in Music and Elementary Education, an MAE in Educational Leadership from the University of Northern Iowa (UNI), and an Ed.D in Curriculum and Instruction from UNI. She lives in Iowa City with her husband, Bill, and daughter, Kari. Their son, Ryan, lives in Chicago. Her family enjoys musical theatre and the Hawkeyes.
Emma Gostonczik is a second-year undergraduate Music Education student at The University of Iowa. In addition, she will earn a minor in Theatre Arts. She is very active in both the Opera and Theatre departments at the University, as well as a multitude of community theatre productions. After eight years as a French Hornist and seven as a pianist, she now focuses primarily on private voice study. Emma serves as an undergradutate representative for vocal performance on the University of Iowa School of Music's student advisory council, and performs in the premiere graduate ensemble, Kantorei. When she's not in a practice room, drinking coffee, or enticed with a good WWII novel, she spends her time at rehearsal for ICCT'S Pippin (Catherine Fall 2019), and Iowa's Le Tragedie De Carmen (Fall 2019), her most current productions. She is excited to present many choral projects with Vocal Artists of Iowa.
Grant Lyons is the choir director at Regina Catholic Education Center where he is in his thirteenth year of choral directing. At Regina, Mr. Lyons directs the 6th grade general music ensembles, Junior High Treble and Tenor-Bass Choirs, the High School Chamber Choirs & Mixed Choir, and prepares music for weekly Mass. Prior to his arrival at Regina, Mr. Lyons taught secondary choirs and was involved in church music in Houston, Dallas, and San Antonio, Texas.Mr. Lyons received his collegiate training from the University of North Texas, in Denton, Texas, where he earned a Bachelors of Music Education. While at UNT, he was involved in the Concert Choir, A Cappella Choir, Grand Chorus, Collegium Early Music Ensemble, Jazz Singers II, and Musical Theater of Denton. Currently, he sings with the Vocal Artist of Iowa and Chamber Singers of Iowa City. Mr. Lyons resides in Coralville, Iowa with his wife & high school sweetheart, Yasmin, who is a first-year Gynecologic Oncology Fellow at UIHC, and their 2-year-old chocolate labrador, Crosby. He is thankful to have found and be a part of the wonderful choral ensembles in southeast Iowa.
Jaclyn Ohnemus is an Associate Director of Vocal Music at Linn-Mar High School in Marion, Iowa. In 2011, she graduated from Luther College with a Bachelor of Arts degree in Vocal Performance and Music Education. After student teaching in Minnesota, Jaclyn began her teaching career at Xavier High School in Cedar Rapids, Iowa, where she directed two choral ensembles, the prep show choir and liturgy singers for four years. In the fall of 2016, Jaclyn began teaching at Linn-Mar and she currently directs multiple choral ensembles, the annual musical and In Step, Linn-Mar's mixed prep show choir.
An active performer, Jaclyn currently sings in Chorale Midwest, a Cedar Rapids based choir under the direction of Dr. Bradley Barrett, and Vocal Artists of Iowa. Jaclyn has also sung as a featured guest soloist for the Cedar Rapids Concert Chorale. Previously, she had the privilege of singing under the direction of Dr. Allen Hightower in the nationally acclaimed Luther College Nordic Choir.
This summer Jaclyn will have the honor of traveling through Europe for 3 weeks with high school students who are participating in the Iowa Ambassadors program. She is very excited to share her love of choral music with students in the places where some of the great influences of choral music lived!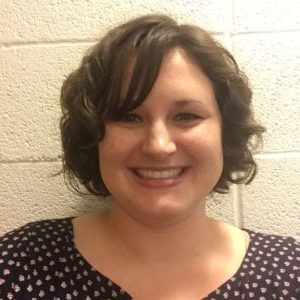 Jenny Caswell (formerly Jenny Harrison) is a speech-language pathologist at Grant Wood Area Education Agency and serves Starry Elementary, Francis Marion Intermediate, Marion High School, St. Joseph Catholic School, and the Marion Home School Program in the Marion Independent School District. Prior to studying speech-language pathology, Jenny was pursuing a degree in opera performance and sang roles such as The Queen of the Night in "The Magic Flute," and Adina in "The Elixir of Love." Jenny was also a member of Nordic choir for three years, where she met her husband, Brandon. Jenny grew up in Cedar Rapids and is a 2004 graduate of Kennedy High School. She currently resides in Marion, IA with her husband, their son, Everett (1) and their dog and cat.
B.A. in Music from Luther College
M.S. In Communicative Sciences and Disorders from New York University
Jeremy Manternach, Ph.D., is Assistant Professor of Vocal/Choral Music Education at the University of Iowa, where he teaches undergraduate and graduate choral pedagogy, music education, and research courses. He also coordinates and conducts the UI Youth Chorale, a high school outreach choir.

Manternach is a frequent guest clinician and conductor in Iowa and beyond. He has conducted All-Conference, All-Region, or All-City honor choirs in Arizona, Colorado, Iowa, Idaho, and Kansas. Manternach has presented his research on choral conducting gesture, singer efficiency, and vocal acoustics in multiple national and international venues. Those studies have appeared in several peer-reviewed research journals. Dr. Manternach also serves on the editorial board of the International Journal of Research in Choral Singing and the Journal of Research in Music Education and is the editor of the Iowa Choral Directors Association newsletter, Sounding Board.
Julie Thomas is the Director of Choral Activities at Tipton High School. Ms. Thomas directs Concert Choir, Chamber Choir, Select Women's Choir, and Mixed Choir. She also coaches Color Guard and is musical director for Tipton Fine Arts yearly musicals. Outside of school, she teaches private piano. Thomas also taught previously at Columbus High School in Waterloo, Iowa as director of Choral and Instrumental Ensembles. Ms. Thomas received her B.A. from Clarke Univeristy, M.M. from the University of Northern Iowa, and M.A.T. from Clarke University. She has also served as musical director for Waterloo Community Playhouse and Cedar County Stoplight Players. She lives in Tipton with her husband, Jason, daughters Anna and Paige, and German Shepherd Rommel.
Justin Sands is the Director of Choirs and Music Department Chair at Prairie High School in Cedar Rapids, Iowa where he joined the music faculty in 2011. He serves as the co-director of Prairie's Concert Choir, Concert Chorale, and Chamber Choir. He also directs The Ambassadors, the varsity show choir, assists with Focal Point, the prep show choir, and co-teaches other choirs and courses in the music department. Choirs and show choirs under his direction have competed successfully at the state, regional, and national levels. In 2016, the Prairie High School Concert Chorale was honored to be a featured choir at the Dorian Choral Invitational at Luther College in Decorah, Iowa. In 2019, the Prairie Chamber Choir was named Grand Champion of the Concert Choir Division at Heart of America's Nashville Competition. Additionally, Mr. Sands has also enjoyed being on the staff at the Southern Experience Show Choir Camp at the University of Southern Mississippi.

Mr. Sands received his bachelor's degree in vocal music education from Luther College in Decorah, Iowa and a Master of Music Education degree from VanderCook College of Music in Chicago, Illinois. He has completed additional coursework in Education through Colorado State University. He previously taught at Kennedy High School, also in Cedar Rapids. In 2013, Sands was named Best New Director as part of FAME's Aspire Awards, and in 2014 he was honored to direct the Missouri All-State Show Choir. In the summer of 2019, Sands enjoyed presenting at the Iowa Choral Directors Association Summer Symposium. His wife, Meghan, and his children, August and Finlee, are the joys of his life.
Kaela Schuiteman holds a B.M. in Music Education with endorsements in choral and instrumental music from the University of South Dakota. During her collegiate career, Kaela traveled to Germany, Austria, and the Czech Republic, performed at the North Central ACDA Conference, and sang with the both the Sioux City and South Dakota Symphonies. Kaela currently performs with the Vocal Artists of Iowa in the Cedar Rapids area and with Transept, a professional choral ensemble in Sioux Falls, South Dakota.
In addition to Kaela's passion for performing, she finds immense joy in sharing the unique power of music with her students. Kaela is currently the K-12 Vocal Music Director for the Montezuma School District where she teaches K-5 general music, 6th grade choir, middle school choir, and high school choir. Kaela also serves as the high school and middle school Head Musical Director. When Kaela is not working with her students in Montezuma, she is a voice instructor for a program through Breathe Bravely called sINgSPIRE, which combats cystic fibrosis through the art of singing for individuals diagnosed with cystic fibrosis all over the world.
Jessica (Pray) Patel, soprano, is a freelance opera singer based in Iowa City. Jessica earned a Master of Music in Voice from the Yale School of Music in 2017 and a Bachelor of Music in Voice and a Bachelor of Arts in Ethics and Public Policy from the University of Iowa in 2015.
Jessica has recently performed with the Jacksonville Symphony, Cedar Rapids Opera Theatre, Eastern Connecticut Symphony, Yale Symphony and Philharmonia Orchestras, Yale Opera, Orchestra Iowa, and at Carnegie Hall and the Royal College of Music in London. She owns a private voice studio, Patel Voice Studio, where she works with singers in the Iowa City/Coralville area.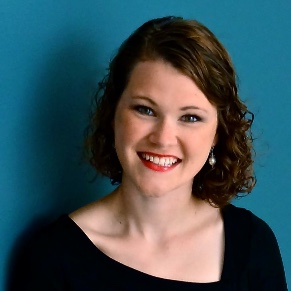 Kelsey Legore currently serves as Co-Director of Choirs at Prairie High School in Cedar Rapids. Prior to this position, she taught middle school vocal music in the Linn-Mar school district. At Luther, she was an active performer as a soloist, with Luther College Opera Theater, and a member of the Nordic Choir. She lives in Cedar Rapids with her husband Ben.
Education: Luther College, Class of 2013, Music Education
Kylie Erickson is a new graduate of Iowa State University with a degree in Vocal Music Education and a minor in the Performing Arts. She will be substitute teaching in the Iowa City/Cedar Rapids area in the spring semester, and will be looking for a job teaching music in Iowa! Kylie is an Iowa City West High School graduate.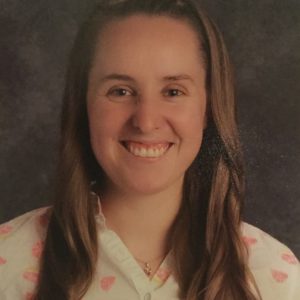 Lauren Fladland teaches 6-8 treble voiced singers at Prairie Point Middle School and 9th Grade Academy and Prairie Creek Intermediate in Cedar Rapids. She currently serves on the board of the Iowa Choral Directors Association as the East Central District Representative and on the board of the Kodaly Educators of Iowa as a Member at Large. Outside of teaching Lauren sings barbershop with Metro Mix Chorus out of Iowa City and enjoys sewing and dabbling in other arts and crafts.
BA Music- Luther College
MA Music Education- University of St Thomas
Luigi Enriquez is a 2017 graduate of Luther College in Decorah, IA and is the Associate Director of Choral Activities at West High School in Iowa City, Iowa. At West High, he directs Bass Choir, Virtuosa, Iowa City West Concert Choir, Showtime Show Choir and Gospel Choir.
Lyn M. Curry earned a bachelor's degree from Luther College and a master's degree from Arizona State University. Besides singing, Lyn spends her time teaching private piano and voice lessons, biking on the incredible trails in the Cedar Valley, making puns, having friends and family over for dinner, and practicing gratitude.
Matt Walker is the Director of Choral Activities at Xavier High School in Cedar Rapids, Iowa. His education includes a BA from Luther College in Decorah, Iowa and a MA from the University of Iowa. He spends his free time with his wife Jenn and their two kids, Lilly (10) and Nathan (5). He is very excited to be singing again with the VAoI!
Michala Martin is the Director of Choral Activities at Vinton-Shellsburg High School in Vinton, IA. At VSHS Ms. Martin directs Treble Choir, Concert Choir, and Chamber Choir. Ms. Martin also spends a portion of her day at the district's middle school working with the 7th grade choir and directing lessons and special projects. Prior to Vinton, Ms. Martin held church and school choir directing and performing positions in Cedar Rapids, North Cedar, and Wapello. She holds a B.A. in K-12 Music Education from Graceland College and a M.M. in Choral Conducting from the University of Nebraska-Lincoln. When Michala is not spending time singing or directing she can usually be found working at the local rec center to earn additional money toward world travel, or spending time with family around Waterloo and Coralville, Iowa.
Maria Hagan, DM, currently serves as the Director of Music Ministry at Coralville United Methodist Church and the Chorus Director at Allen College. Hagan holds a DM in Choral Conducting from the Indiana University Jacobs School of Music, a Masters Degree in Sacred Music and Choral Conducting from Emory University, and a Bachelors Degree in Sacred Music and Voice from Westminster Choir College. While at Indiana University, Hagan served as a choral Associate Instructor. Her responsibilities included directing the All-Campus Choir, serving as the Assistant Chorus Master for the University Chorale's performance of Beethoven's Ninth Symphony, and teaching conducting classes, among others. Prior to her move to Iowa, Hagan served as the Director of Music at the St. Paul Catholic Center in Bloomington, Indiana, and the Director of Choral Activities at Andrew College in Cuthbert, Georgia.
A rising choral conductor, Hagan was awarded second place in the National Graduate Competition of the American Choral Directors Association (ACDA) in 2015, and was a conducting fellow at the National Chorus America Conference and Norfolk Conducting Institute in 2016, and the Princeton Festival in 2017. Hagan currently resides in Lisbon, IA with her husband Chris, and their two children, Benjamin and Elizabeth.
Myles Finn is the assistant director of choirs at Indianola High School. Myles directs three choirs, one show choir, and the annual musical. He also assists with two curricular choirs. He grew up in Manchester, Iowa, graduating from West Delaware High School. Myles earned his Bachelor's Degree of Music Education from Wartburg College in Waverly, Iowa. Myles also sings with another semi-professional ensemble in the Des Moines Metro Area named VOX. He currently resides in Indianola, Iowa with his wife Haley, and their two cats Nala and Watson.
Patrick Fagan is in his third year as Director of Choral Activities at Jefferson High School, where he conducts two choirs: the SATB ensemble, Meistersingers, and the bass clef chorus, Varsity Singers. In addition to his curricular ensembles, he teaches voice lessons, directs the JV show choir, Ovation, and prepares the chorus for the Spring musical. Mr. Fagan is a Cedar Rapids native and graduated from Xavier High School in 2010. Fagan is a 2014 graduate of Luther College in Decorah, Iowa, where he earned his bachelor's degree in Vocal Performance and Music Education. While at Luther, he was heavily involved in the music department – singing in several of Luther's choirs. He was president of the Nordic Choir during the time in which the choir was invited to sing at a regional ACDA convention. Fagan worked as both a personal assistant to choral conductors in the music department and as a teacher's assistant in the conducting program. He has sung in choirs under the direction of Dr. Andrew Last, Dr. Timothy Peter, Dr. Sandra Peter, and Dr. Allen Hightower. He is a member of the American Choral Directors Association, the Iowa Choral Directors Association and the International Thespian Society. Before his position at Jefferson, he worked at East High School in Sioux City, IA.
Paul Esker is a student at the University of Iowa College of Law. A graduate of Luther College and Cedar Rapids Xavier High School, Paul enjoys spending time outside, hanging with friends and family, and eating ice cream.
Nick Oswald is currently in his 5th year as Director of Choral Activities at Thomas Jefferson High School in Cedar Rapids. At Jefferson he co-directs the school's ten choral ensembles, including two show choirs, prepares students for honor choir and college auditions, and music directs the Drama Department's annual spring musical. Prior to Jefferson, Nick spent nine years as Director of Choral Activities at Muscatine High School. Nick received his Bachelor's Degree in Music Education from the University of Northern Iowa and his Master's Degree in Music Education from Anderson University in Anderson, South Carolina. Nick is freelance choral arranger and clinician and serves the Iowa Choral Directors Association as the Show Choir R&R Chair.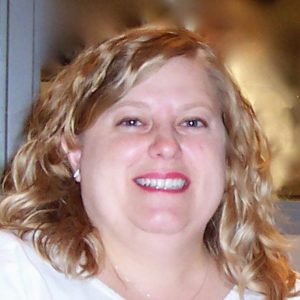 Dr. Sarah Fairfield graduated with a Ph.D. in music education from the University of Iowa in 2010, where she also completed her Master's Degree and Teaching Licensure. She has a Bachelor's of Music in Vocal Performance from the University of California, Irvine. Sarah is an avid performer, having sung for many years with the UI Opera Theatre, Kantorei, and the Chamber Singers of Iowa City. She is currently the Curriculum Coordinator for the General Music department in the Iowa City Schools.
A local sod farmer, and member of St. Stephen's, Sarah Nolte sings in various non-professional groups around eastern Iowa.
Travis Richter, tenor, is an opera singer by trade having performed in more than 40 operatic and musical theatre productions on professional stages across the country. Dr. Richter began performing professionally with some of the most respected and prestigious apprentice artist programs in the country, including: Utah Opera, Des Moines Metro Opera, Utah Festival Opera and Central City Opera. These apprentice artist opportunities served as a springboard for his career as a principle artist with Rimrock Opera, Nevada Opera, Mobile Opera, Charlottesville Opera, Pensacola Opera, New Orleans Opera Association, Opera Louisiane, and Des Moines Metro Opera. As a tenor soloist Dr. Richter has performed with the Louisiana State University Symphony (Beethoven's 9th Symphony), Baton Rouge Symphony (Händel's Messiah), and the Utah Symphony. In addition to performing Dr. Richter has taught voice at the collegiate level for Tulane University, Southeastern Louisiana University, Eastern Kentucky University, Southern University, and Baton Rouge Community College. After teaching at the collegiate level for more than ten years Dr. Richter received his alternative certification in K-12 music education in Louisiana and began teaching at Westdale Middle School in Baton Rouge, LA. In July of 2018 he moved back to Iowa and is currently the Director of Choral Activities at Regina Jr. High and High School in Iowa City, IA. There he directs the Varsity High School Choir, Jr. High Boys Choir, Jr. High Girls Choir, the Mads and Bads Madrigal Singers, and musical theater.

Dr. Richter currently resides in Iowa City with his wife, Molly Dahlberg, and their calico cat Lady Edith Felinethom of Catspurry. An avid baseball fan, Travis has gotten, and caught, more than 75 foul balls at MLB and MiLB games in more than 20 different stadiums across the country including Minute Maid Ball Park in Houston, Busch Stadium in St. Louis, and the Great American Ball Park in Cincinnati.
Tyler Hagy is an active performer, conductor, and educator, based in Cedar Rapids, Iowa. He currently serves as the Director of Choral Activities at City High School in Iowa City, Iowa. He holds a Master of Music degree in Choral Conducting from the University of Cincinnati, College-Conservatory of Music; a Master of Music degree in Choral Studies from the University of Cambridge, UK; and a Bachelor of Arts degree in Music and Theatre/Dance Performance from Luther College. He has studied conducting with Dr. Allen Hightower, Dr. Andrew Last, Stephen Layton, Stephen Cleobury, Timothy Brown, Earl Rivers, and Weston Noble. He has taught at schools in Wales; Des Moines, Iowa; the United Arab Emirates; and Linn-Mar High School in Marion, Iowa. Tyler has also been seen on stage in many productions. Recent roles include Benjamin Coffin III in Rent, Ezra Chater in Arcadia, Don Pedro in Much Ado About Nothing, Truffaldino in The Servant of Two Masters, and Moritz Stiefel in Spring Awakening.
At City High, he conducts the select mixed SATB Concert Choir and the 9-12 Treble Choir, as well as the varsity show choir 4th Ave. Jazz. He also co-teaches the "Hear My Voice" class.
Outside of school, he loves to read, watch TV, cook, and participate in live theatre.
Recent Recordings from Vocal Artists of Iowa
The LBW Project is an endeavor being pursued by Vocal Artists of Iowa in an effort to provide high quality recordings of popular hymns as they have been voiced in the 1978 Edition of the Lutheran Book of Worship.
The intent of the recordings is for them to be shared freely with individuals, congregations, retirement homes, schools and any other institution that could use them for pleasure or for worship.
music performed
Vocal Artists of Iowa has explored literature including:
A Child, My Choice - Nance
All Good Gifts (from Godspell) - Schwartz
All that Hath Life and Breath - Claussen
Bridge Over Troubled Water - arr. Shaw
Carol of the Bells - arr. Willhousky
I Love You/What a Wonderful World - arr. Hella Johnson
If Ye Love Me - Tallis
Invictus - Rist
Fly to Paradise (from Paradise Lost) - Whitacre
For the Beauty of the Earth - Rutter
Let the River Run - arr. Hella Johnson
Lux Aurumque - Whitacre
May It Be (from The LOTR: Fellowship of the Ring) - arr. Brymer
Music of the Night (from Phantom of the Opera) - arr. Lojeski
My Girl - arr. Billingsley
My Soul's Been Anchored in the Lord - Hogan
O Magnum Mysterium - Lauridsen
O Magnum Mysterium - Victoria
One Day More (from Les Miserables) - Schonberg
Requiem - arr. Hella Johnson
Suntrai ar Slanaitheora - arr. O'Carroll
This Christmastide - Fraser
Touch the Sky (from the film Brave) - arr. Huff
Verbum Caro Factum Est - Hassler
Weep, O Mine Eyes - Bennet
Wishing you Were Somehow Here Again (from Phantom)- arr. Huff
Witness - arr. Halloran
Let us know if we can perform any of this music, or some of your choice at your event!
Christmas Concert
Where: St. Andrew Presbyterian Church, Iowa City
When: Saturday, December 21, 2019, 2:00 PM
Where: St. Stephen's Lutheran Church, Cedar Rapids
When: Saturday, December 21, 2019, 7:00 PM

More Info: Who doesn't love a choir at Christmas time? Check out new carols and old favorites either at our performance in Iowa City or in Cedar Rapids. We welcome guest director Dr. Greg Grove for this performance.

No tickets required. A recommended donation will be taken. Free Childcare included in the basement nursery for patrons and participating singers.
We hope you will join us!
See below for audition details:
Would you like to join us?
Our next set of live auditions will take place on December 29, 2019 beginning at 9AM.
To be considered for a live audition, please click on the following link to upload your materials for consideration by December 22, 2019:
https://goo.gl/forms/KwiI474WuhN6lK8S2
For any further questions regarding the audition process, please email vocalartistsofiowa@gmail.com.